student handbook
REQUESTING REASONABLE ADJUSTMENT
Student Handbook Quick Navigation
Sometimes, for many reasons, it can be challenging for a student to complete an assessment as it is presented, especially if they have a physical disability or learning difficulty.
Where this is the case, as your training provider, we can make reasonable adjustments to help you be successful in completing your training.
We cannot remove the need for an assessment, they are there to ensure you meet the standards set out in the training package. But sometimes, we can change how we assess you to still determine the same outcomes.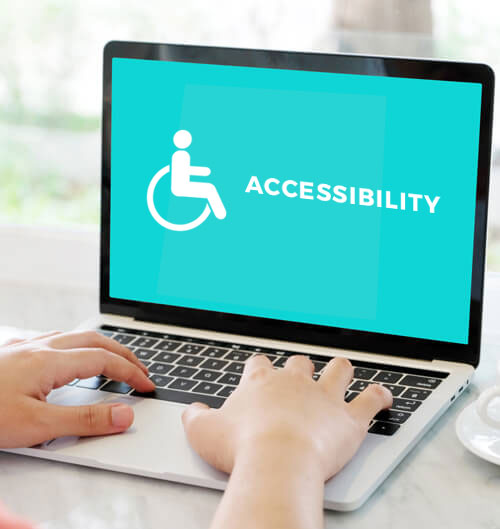 For us to be able to offer reasonable adjustment, you do need to disclose to us information on your disabilities or learning difficulties. The best time to do this is prior to enrolling. We'll then discuss any reasonable adjustments we can make for you. Every reasonable adjustment needs to be justifiable and must uphold the integrity of the qualification. So sometimes, we may be limited in what we can offer to meet your needs, or the course may not be suitable for you.
WHAT IS REASONABLE ADJUSTMENT?
Reasonable adjustment is a legislative term that, for vocational education and training refers to a measure or action taken by an education provider to enable learners with disability to participate in education and training on the same basis as learners without disability.
All registered training providers are obliged to provide reasonable adjustment to ensure maximum participation of learners with disability. Its purpose is to make it possible for learners with disability to:
participate fully, with the same learning opportunities as learners without disability
have the same opportunity to perform and complete assessments as those without disability.
FREQUENTLY ASKED QUESTIONS