MENTOR HANDBOOK
student handbook
PRACTICAL WORKSHOPS
Block "mentor-handbook-quick-navigation" not found
Student Handbook Quick Navigation
We offer practical skills workshop sessions to our students right around the country. This is an opportunity to gain or practice specialised skills with our Educators. To book a session, please contact Student Assist. Please note, there is a small fee to cover Educator time, and there may be small charges to cover any consumable items you use, such as bandaging and IV catheters. We offer these to all our students – nursing and general animal studies.
We also run a range of workshops across Australia and are open to anyone that wants to attend. Our students are offered a considerable discount (needs discount code which you can grab from Student Assist). You will gain specialised knowledge and will be provided with a certificate of participation at the end of the session. For students new to the industry, we recommend our Veterinary Nursing Skills workshops prior to placement – get some skills before you enter the clinic.
Workshops are advertised via our Facebook pages, our website and in the student newsletter. Booking a place is essential and workshops often book out in advance.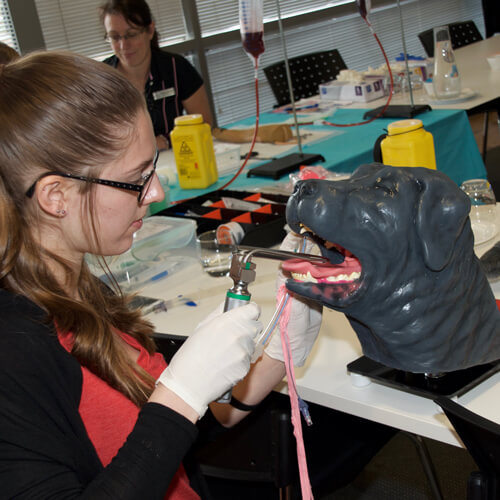 Tip:
To ensure you do not miss any workshops coming up, from our Facebook pages, select subscribe to events. This ensures you are notified by Facebook when we create an event. You'll be the first to know and less likely to miss out.