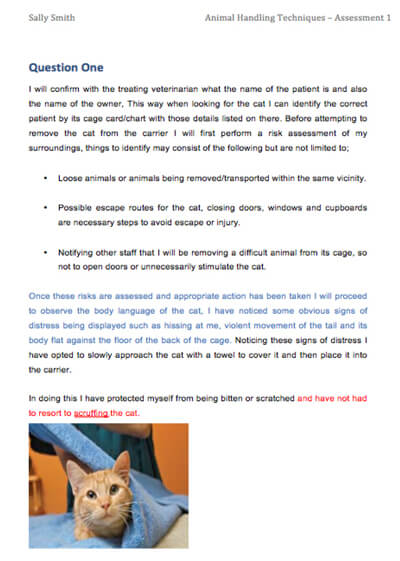 Presentation is important!
All written assessments must be a size 11 arial font in black and double spaced. Resubmission changes must be in blue, and third attempts in red. Many assessments have templates in the learning centre students can download and use.
Students should ensure they use paragraphs and we recommend using pictures to help explain your answers. Some assessments it is mandatory to supply specific pictures of the student completing a task to pass (check the instructions).
All assessments must be submitted as a PDF unless it specifically states otherwise in the instructions. They also have to be under 2mb in size, so images might have to be compressed in order for the file size to shrink.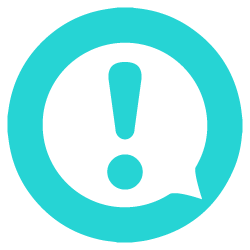 INTERPRETING THE QUESTIONS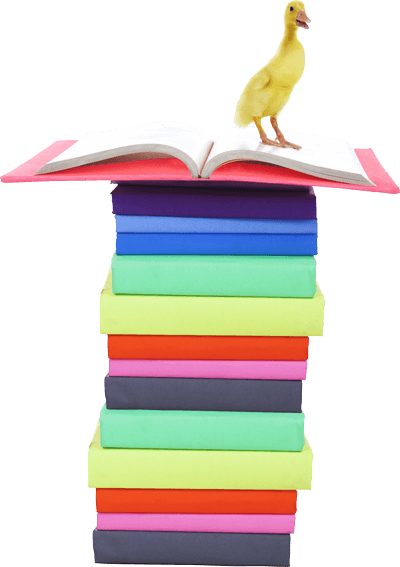 When you are attempting your written assessments, you will need to ensure that the questions are read very carefully.
Reading the question two to three times before answering can help you to ensure that you are addressing everything that the question is asking for. Many questions ask for more than one thing. Look for the key points and even highlight the various components you need to answer. This can help you structure your answer.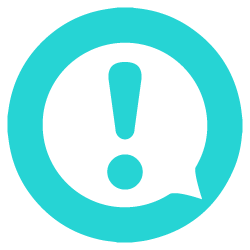 Look for key words that tell you how much depth in required in your answer. There's some examples below the video.
Remember, unless otherwise asked – explain something fully to avoid a resubmission from missing a point or not having enough detail. 
If you are ever unsure about what the question is asking you to do. Remember that you can contact student assist to ask for help.
Who, What, When, Why and How are the key points you need to address in your answers. Watch the video to learn more.
Here are some example questions and how to tackle them.
HOW TO UPLOAD YOUR ASSESSMENT
Once you are ready to upload your assessment, you will need to double check that you have done the following;
Is the assessment in a PDF File?
Is the FILE NAME correct?
Have you checked the spelling and grammar?
Have you answered all of the questions in full?
Have you included your in text references as well as your end of text reference list?
Always make sure you have saved a word copy of the assessment to your own computer. This means you can continue to edit the document if you do require any resubmissions. DO NOT delete this copy until you have passed the subject.
ACCESSING FEEDBACK
Once your assessment is marked, you will receive a feedback file. The Learning Centre will send you a message, which will be copied to an email to your student email account. It can end up in junk/spam however.
UPLOADING RESUBMISSIONS & REATTEMPTS
Once you are ready to upload your resubmission, you will need to double check that you have done the following;
Have you made your edits in

BLUE

(resubmission) or

RED

(third attempt) font?
Have you addressed all the points required in the feedback?
Is the assessment in a PDF File?
Is the FILE NAME correct? Have you placed the x.2 for your resubmission or x.3 for your third attempt?
FREQUENTLY ASKED QUESTIONS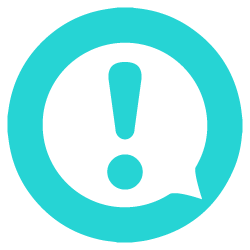 EXCELLENT ASSESSMENTS
If you produce an excellent assessment, we may utilise this as part of our training resources or provide it as an example for other students. In your Student Declaration you have given us permission to do this, but we will talk to you before we do use it.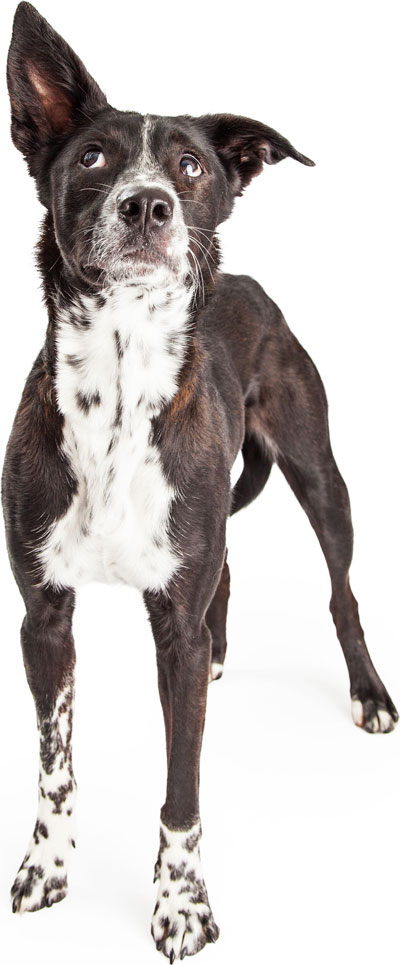 DOs & DON'Ts OF WRITTEN ASSESSMENTS
DO
Read the learners guide and additional textbooks in full before attempting your assessment
Complete the self test questions in the learners guide
Complete the learning activities online
Read the assessment instructions and question carefully to make sure all areas of the question are answered
Answer the question in your own words
Spell and grammar check
Follow the word counts
Once finished, read through your work carefully, or have someone proof read it for you.
Include your Case Study Declaration if your assessment type is a case study.
DON'T
Rush the assessments
Copy directly from your learners guide
Attempt the assessment without reading the learning materials
Upload the assessment without proof reading and spell/grammar checking
Include excessive information that is not relevant to the questions